Growing up in a mining community in rural South Wales, Huw Morgan is taught many harsh lessons. Looking back, where difficult days are faced with courage and the valleys swell with the sound of Welsh voices, it becomes clear that there is nowhere so green as the landscape of his own memory.
I saw behind me those who had gone, and before me, those who are to come. I looked back and saw my father, and his father, and all our fathers, and in front, to see my son, and his son, and the sons upon sons beyond.


And their eyes were my eyes.


As I felt, so they had felt, and were to feel, as then, so now, as to-morrow and for ever. Then I was not afraid, for I was in a long line that had no beginning, and no end, and the hand of his father grasped my father's hand, and his hand was in mine, and my unborn son took my right hand, and all, up and down the line that stretched from Time That Was, to Time That Is, and is not yet, raised their hands to show the link, and we found that we were one, born of Woman, Son of Man, had in the Image, fashioned in the Womb by the Will of God, the eternal father.
From Chapter 24 of How Green Was My Valley
by Richard Llewellyn.
published 1939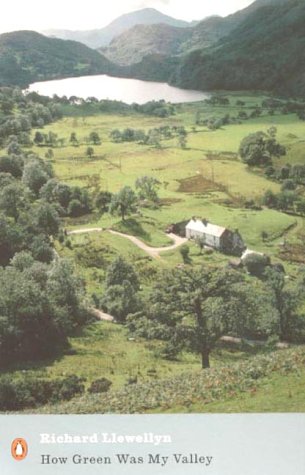 (1975-6 BBC miniseries)